Our Approach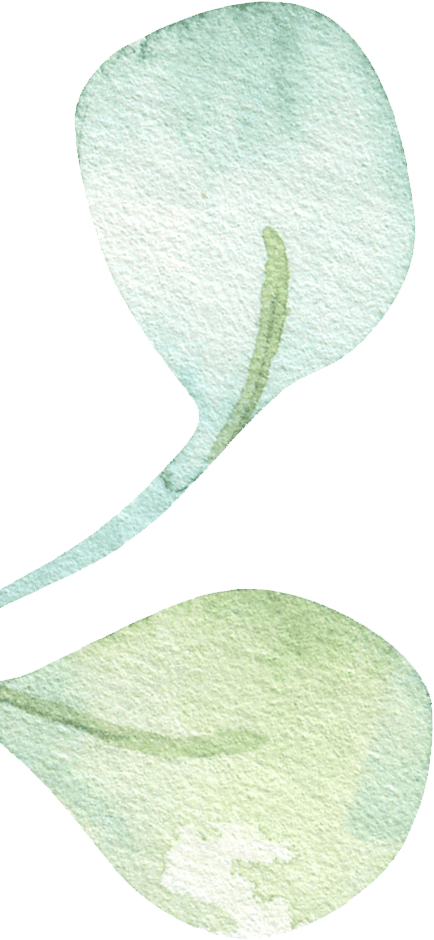 Environment Inspired, Play-Based Curriculum
Victoria Playpark offers children aged 8 to 36 months a developmentally appropriate curriculum that fosters whole-person growth through encouraging children to learn by doing and by interacting with their peers.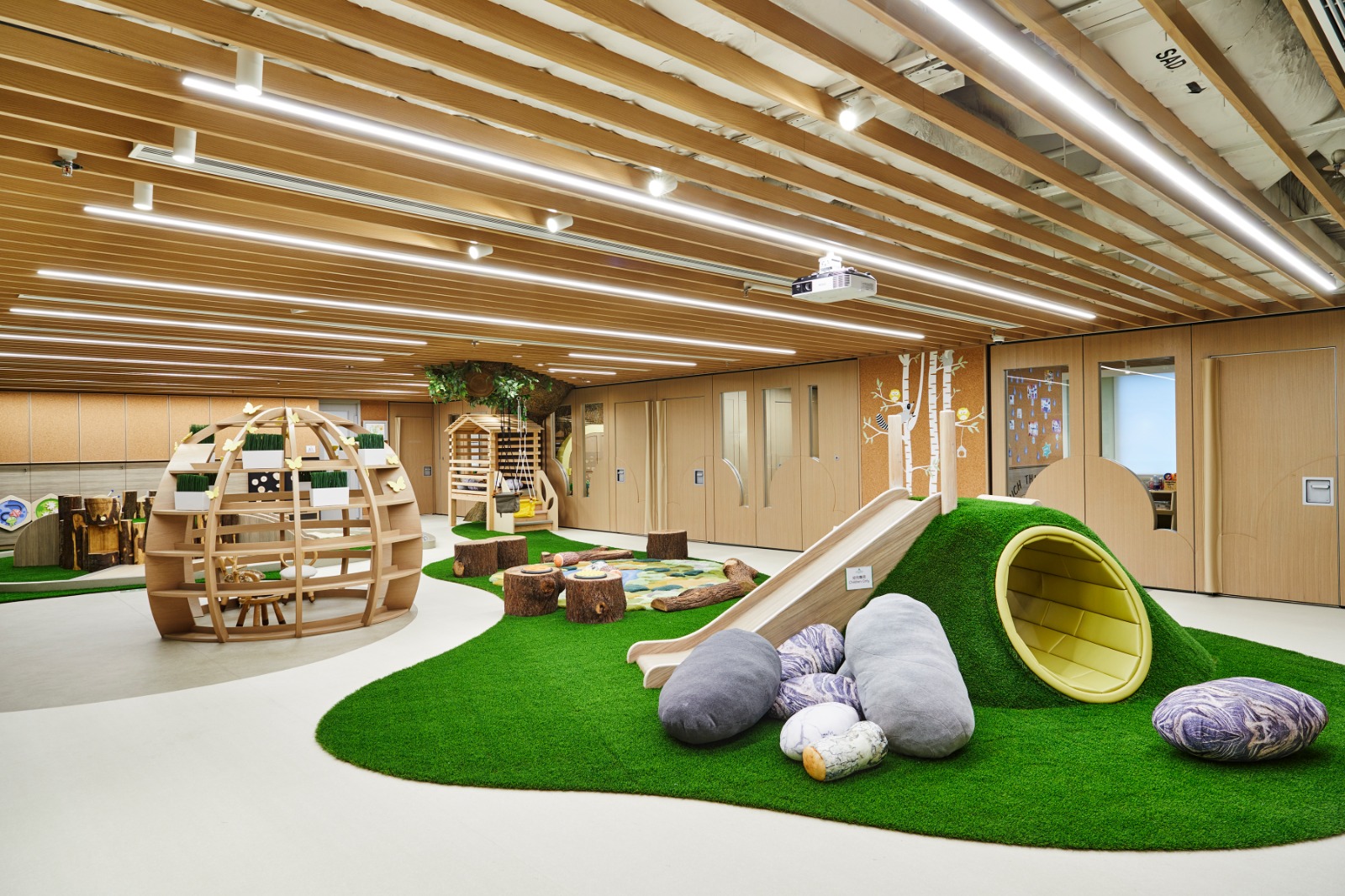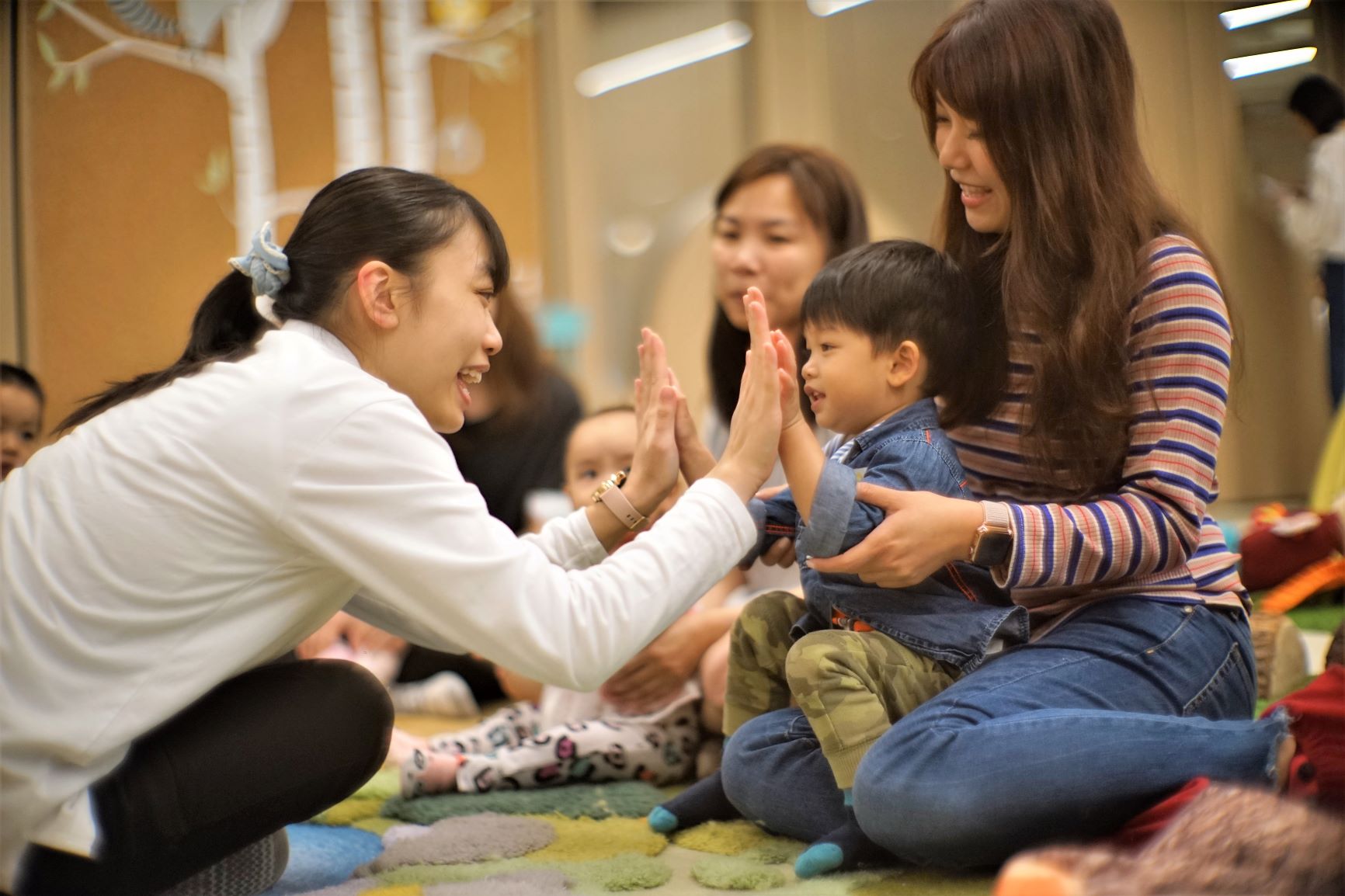 Playpark Filled with Themed Activities
Our themed playpark activities offer a unique opportunity for both independent and collaborative learning. In the park area children will first gather together and participate in whole-class theme-related activities (e.g. listening to a story). This will be followed by the children making their own choice: they can choose to explore different parts of the park area on their own or with their peers. The idea is to promote children's sense of belonging as well as to develop their agency (e.g. I can make my own choice).
Six Learning Stations
Our six diverse learning stations broaden young children's horizons, allowing them to discover their talent for art, music and cooking while developing their sensory and physical skills. Each learning station is equipped with age-appropriate tools and props for children to experiment with.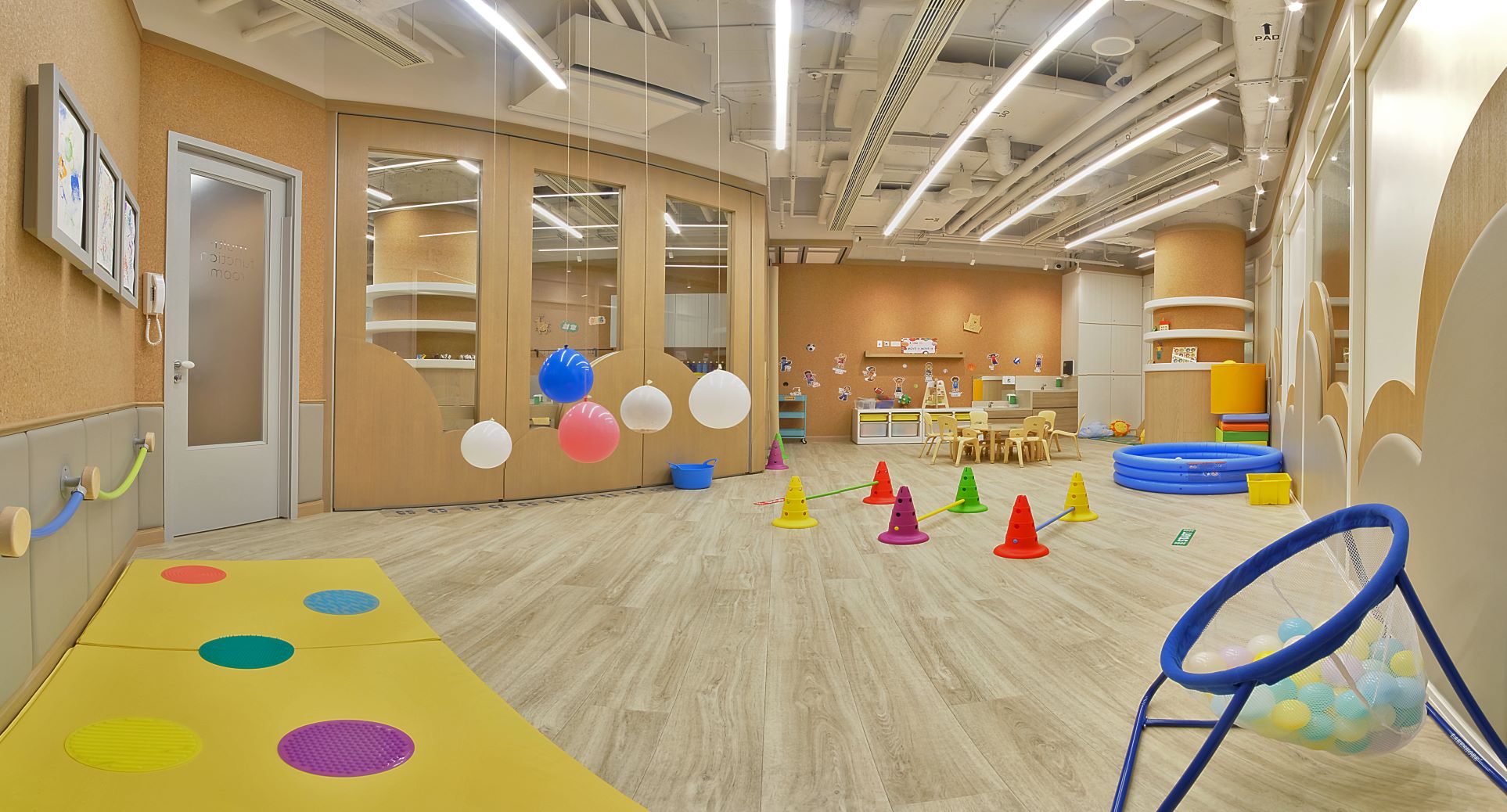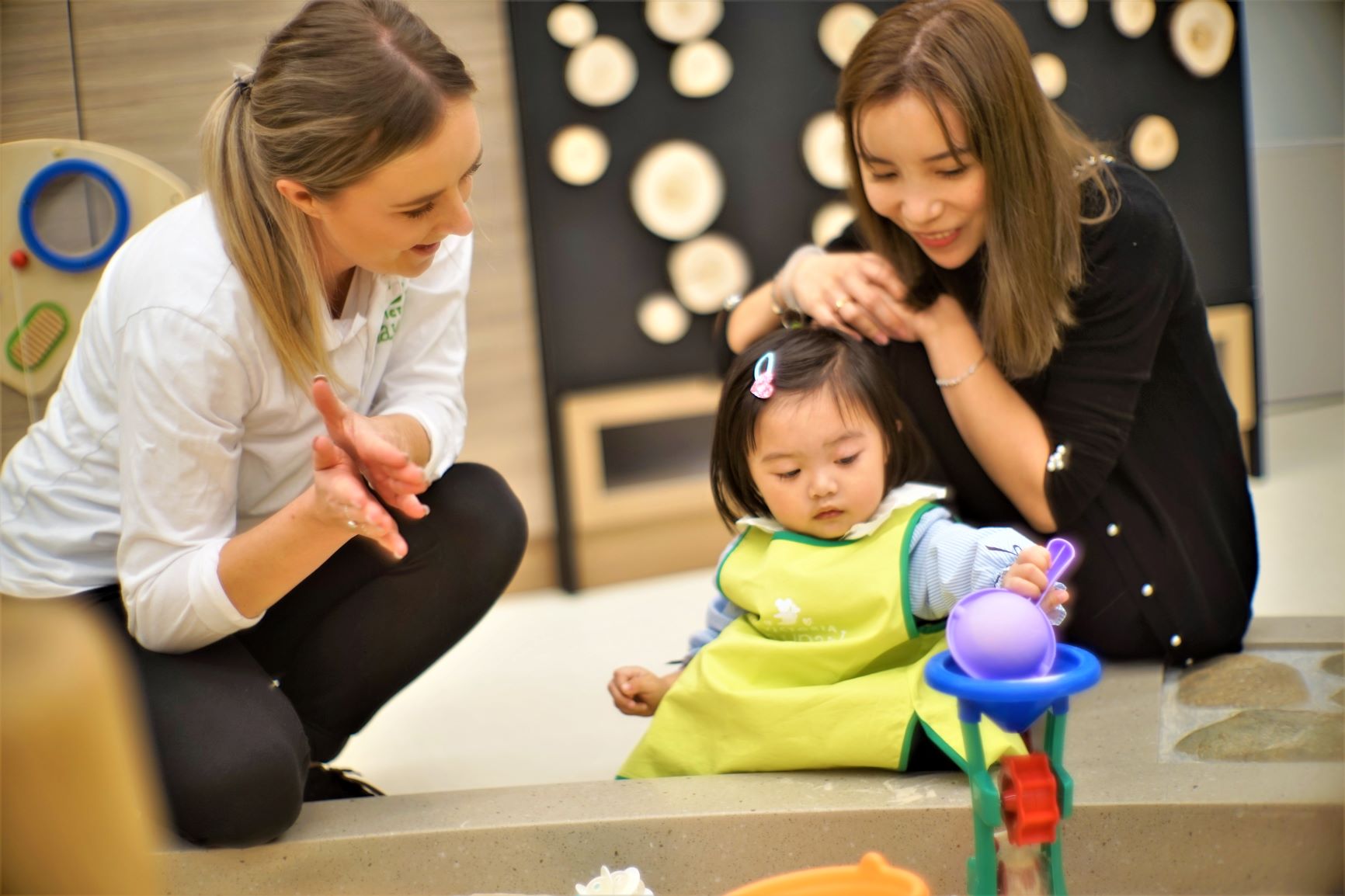 Gateway to Trilingualism
Research has shown that early bilingualism or multilingualism can improve children's concentration, resilience and problem-solving skills. Our playgroup programmes promote multilingualism by exposing children to the wonders of storytelling, rhymes, games, music, multisensory play and social interaction in three languages: English, Putonghua and Cantonese.
Parent Engagement
We highly value parental engagement and involvement, and offer parenting workshops and seminars delivered by early childhood experts as well as enrichment activities for caretakers and other primary carers. We also offer a variety of family-centred events such as Expert Talks and PlayTime to support the needs of families.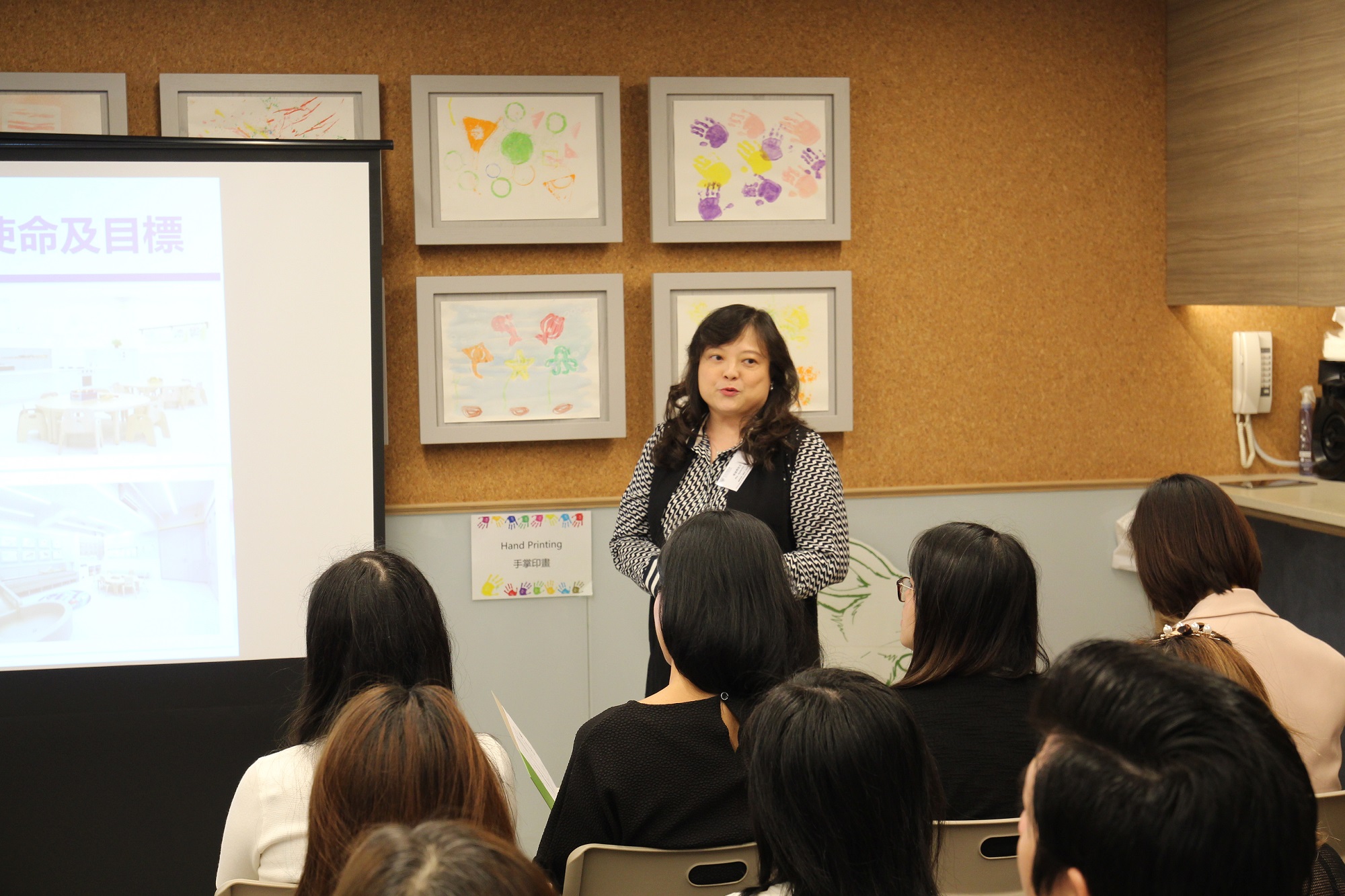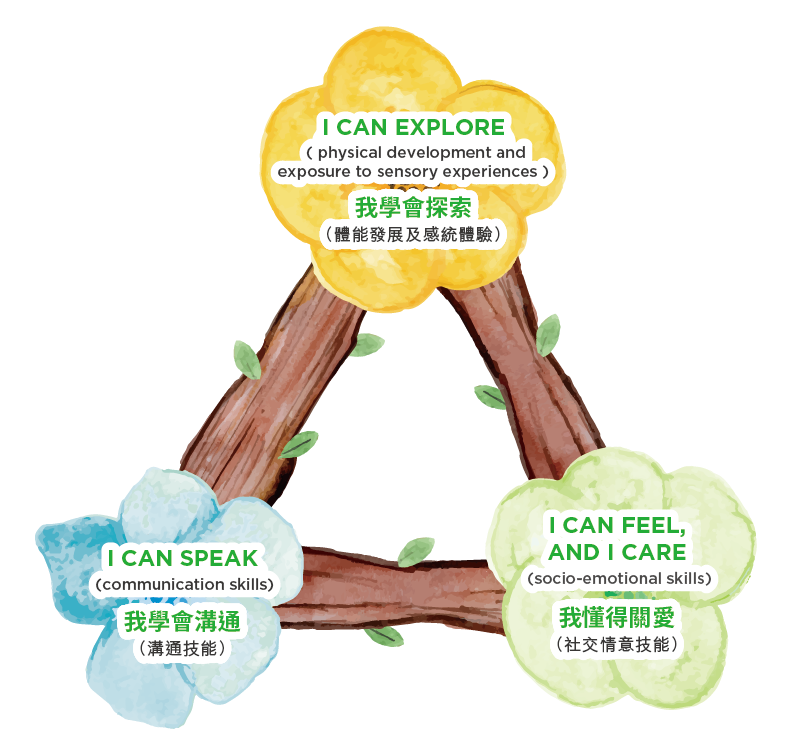 Focused Learning Goals
We focus on three main learning goals for our young learners: I CAN SPEAK (communication skills); I CAN FEEL, AND I CARE (socio-emotional skills); I CAN EXPLORE (physical development and exposure to sensory experiences). These learning goals help children to have a better understanding of who they are (being), how they are related to others (belonging), and what they are capable of doing (becoming).