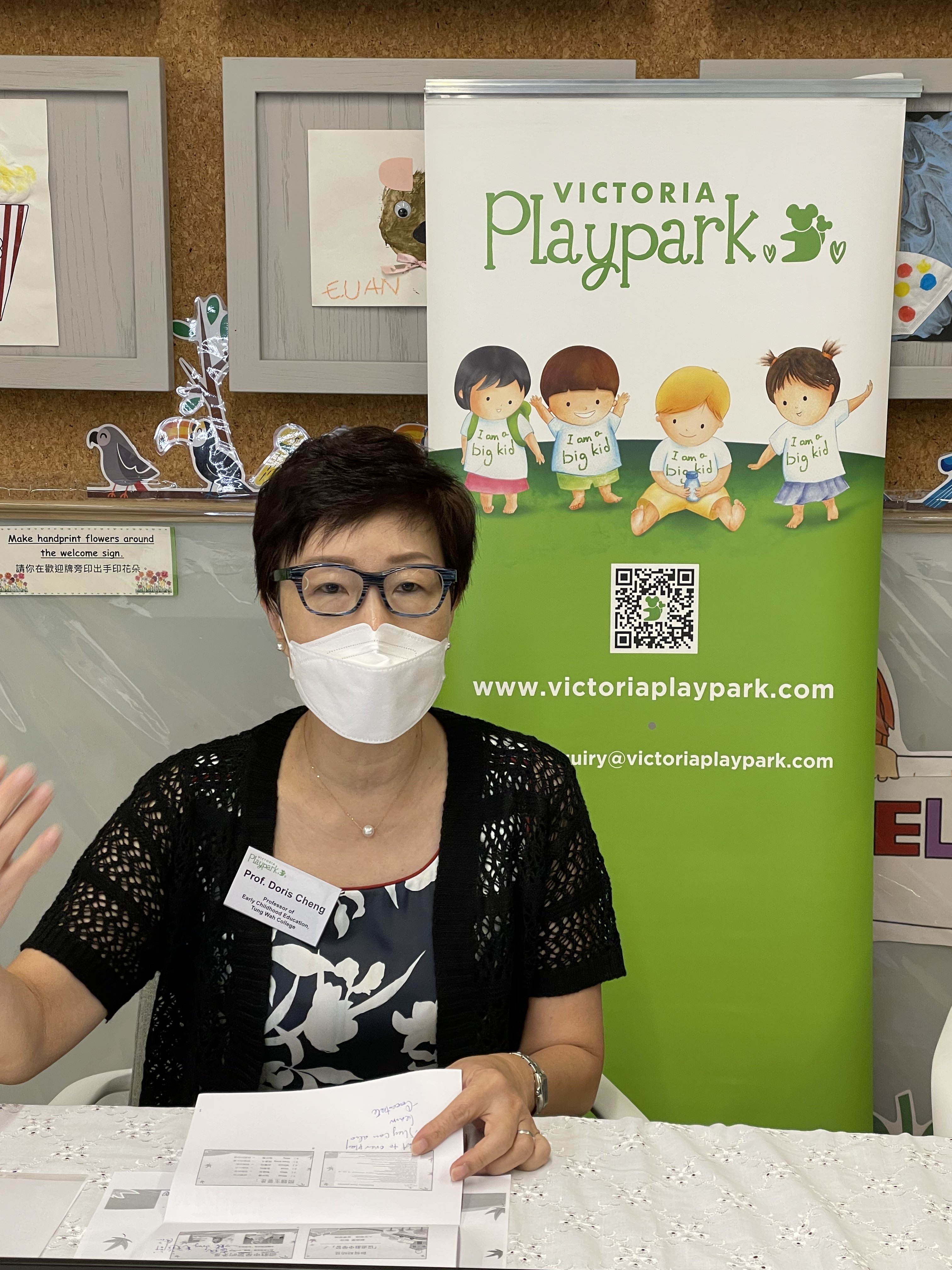 There is a Chinese proverb that says: "Play is not good for children" and many parents rarely associate "play" with learning. Yet, many recent academic studies report the contrary: Play is actually the key to learning.
It is our honour to invite Professor Doris Cheng , Professor of Early Childhood Education at Tung Wah College, for our Expert Talk held on 21 August 2021, to share with our parents on the benefits of "Play" and how meaningful and powerful it is for children to develop skills such as inquiry, expression, experimentation and teamwork.
Stay tuned for more and more talks to come!
Guest Speaker:
Professor Doris Cheng, Professor of Early Childhood Education at Tung Wah College, and Former Professor of Department of Early Childhood Education, Education University of Hong Kong
Professor Cheng is Ex-Center Director of Childhood Research and Innovation at the Education University of Hong Kong. Her research and publications focus on early childhood curriculum and pedagogy, including teaching and learning through play and the impact of play on children. She publishes widely on early childhood education, especially on teaching and learning through play. Recently, Professor Cheng has been working to establish a PlayLab focusing on evidence-based play programmes for children in Hong Kong.
Professor Cheng has also been active in promoting play internationally. In 2014, She was invited to be the overseas consultant in a 'Play and Learning' project at the University of Cambridge in the United Kingdom. She has been invited to be the core team member of the 'True Play' Alliance of the Anji Play in China. She is currently the core advisor of the Global Research & Innovation Network on Learning through Play organized by LEGO Foundation and has been involved in the Netherland's NUFFIC project on the capability building of early childhood education in Bangladesh, Uganda and Tanzania.