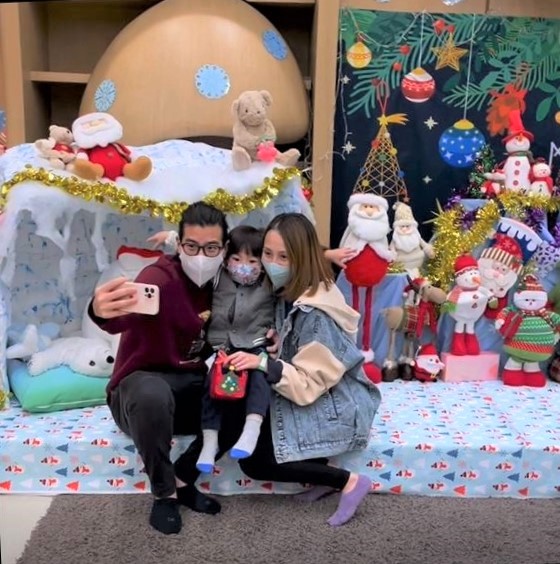 During the last Christmas and New Year break, Victoria Playpark K11 MUSEA has hosted "Festive Wonderland PlayTime" themed parent-child activities from December 19-27, 31 & January 1-2.
Santa and his elves from the North Pole had enchanted Victoria Playpark this festive season by preparing  plenty of fun activities for children to participate in, including playtime in the park, festive arts and crafts, a game zone, making 3D photo balloons, and a gift corner! Many families loved taking pictures with our brilliant decorations around the park. As children engaged in our exciting activities, they practised their gross and fine motor skills and their social and emotional skills, and they were thrilled to receive a free surprise gift as well!
It was an enjoyable experience for the children, and they even did not want to leave! Not only did celebrities bring their children along, but many parents shared photos of their happy moments on social media too! We look forward to seeing you all again at our next event!
Date: December 19-27, 31 & January 1-2
Time: 11am – 1pm, 2 – 5pm
Each session duration: 45 minutes
Participants: children aged 1 to 5 years old accompanied by adult(s)
Address: B230 & B232, B2, K11 MUSEA, TST
Remarks: With strict health precautionary measures, thorough cleaning and disinfection during the 1-hour intermission as well as regular cleaning up in between is carried out in the centre. All children and parents are required to wear face masks and socks for hygiene reasons.
PlayTime Ticketing: https://www.victoriaplaypark.com/playtime/